Stefano De Martino è stato preso di mira dopo aver postato un video in cui dice che se avesse potuto scegliere avrebbe preferito nascere a Milano.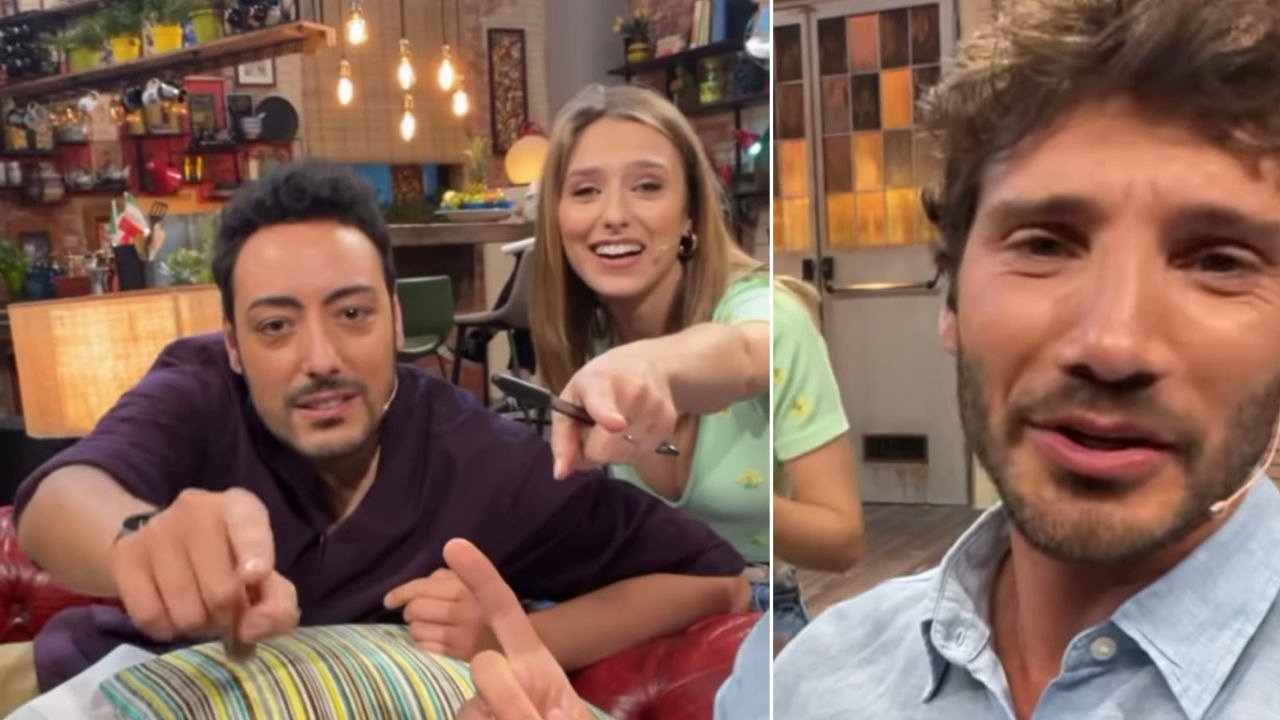 A leggere le motivazioni per cui nascono le polemiche sui social ci si chiede se questa gente abbia qualcosa da fare o meno. Sembra quasi che inizino polemiche per noia e per lo stesso motivo le portano avanti fino ad arrivare all'assurdo. L'ultimo episodio della serie riguarda Stefano De Martino ed una storia in cui dice che se avesse potuto scegliere avrebbe preferito nascere a Milano. Chiaramente la frase ha indispettito più di una persona, con qualcuno che ha persino commentato scrivendo: "Ah, pure razzista!".
Partendo dal presupposto che se anche fosse stato serio sarebbe una sua opinione e sicuramente sarebbe motivata da ragioni diversa dal razzismo, il video pubblicato da Stefano De Martino è stata una penitenza. Ieri sera, infatti, il ballerino è stato ospite della prima puntata del format Europei a casa The Jackal. Rai Play, infatti, ha pensato di accompagnare gli impegni della nazionale con un programma condotto dai comici, sullo stile di quello che ha accompagnato il Festival di Sanremo.
Stefano De Martino assalito sui social, ma la sua frase era uno scherzo
Stefano ha fatto una buona impressione al pubblico del programma poiché si è prestato al gioco ed ha scherzato insieme ai The Jackal trovandosi a proprio agio nel salotto con loro. La sua presenza è stata talmente gradita che alcuni ne hanno richiesto addirittura una partecipazione fissa. Non sappiamo se questa richiesta verrà assecondata, sia perché probabilmente De Martino ha altri impegni, sia perché sono già stati previsti altri ospiti per le prossime puntate della trasmissione.
Leggi anche ->Cristiano Malgioglio, la struggente confessione: "Mi manca molto"
Ma considerazioni sulla prestazione a parte, veniamo alla spiegazione della storia Instagram. Nel corso della puntata Stefano si è sottoposto al gioco 'Rispondi o Posta': si tratta di una versione modernizzata del classico gioco per bambini 'Obbligo o verità' in cui De Martino doveva rispondere a tre domande o postare qualcosa per penitenza su Instagram. L'ospite ha risposto alle prime due domande dichiarando che salverebbe Maria De Filippi e non il direttore di Rai Due da un elicottero in fiamme, e affermando la sua preferenza per una delle due emittenti per cui ha lavorato (sottolineando ironicamente come con una sia finito il contratto).
Leggi anche ->Alberto Matano, le parole commoventi per l'amica Mara Venier
La terza verità era una classifica personale di gradimento riguardo tre comici con cui ha lavorato: Biagio Izzo, Francesco Paolantoni e Maurizio Casagrande. Stefano non ha voluto fare la classifica di preferenza, spiegando come apprezzi tutti e tre allo stesso modo e non troverebbe giusto esprimere una simile preferenza. I The Jackal quindi lo hanno obbligato a postare la frase di cui sopra. Inizialmente Stefano era tentennante, probabilmente perché immaginava una simile reazione, ma alla fine si è prestato al gioco.