La cantante Didi Balboni, ex valletta di Mike Bongiorno, non ha convinto Gigi D'Alessio a The Voice Senior: ecco perché.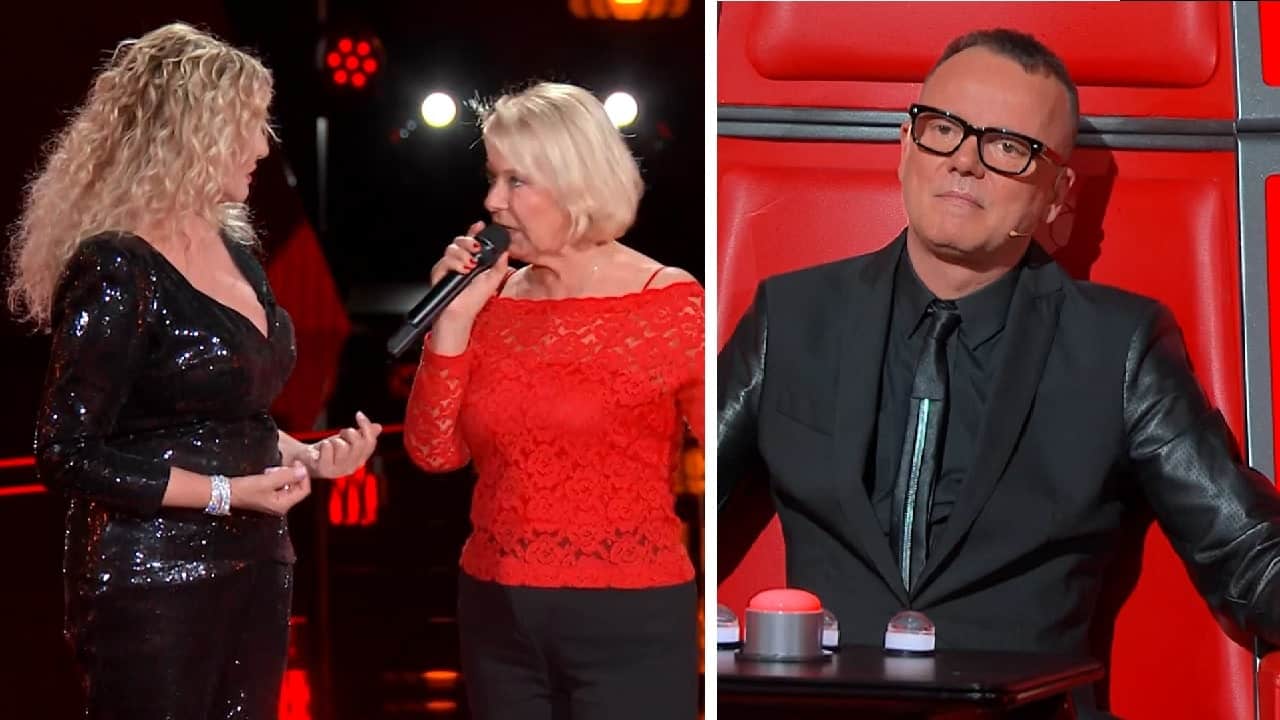 Didi Balboni, 73 anni e attualmente pensionata, residente a Cento di Ferrara, è stata protagonista di The Voice Senior nel corso delle blind audition andate in onda ieri, 23 dicembre. Non tutti sanno che al culmine della carriera incise dischi e fu una valletta del compianto Mike Bongiorno. Eppure, la sua performance è risultata poco convincente…
La pagella di Gigi D'Alessio
"Fare la cantante da bambina era un hobby, poi è diventato un lavoro", ha spiegato Didi Balboni ad Antonella Clerici, ricordando che si specializzò nell'intonare molte canzoncine per giovanissimi, prima di fare da spalla al grande Mike.
Leggi anche –> Gigi D'Alessio, il figlio Claudio sconvolge tutti: "Non ne posso più"
"Mi fermavano tutti per strada, correvo di qua e di là, ero dentro un frullatore – ha dichiarato Didi Balboni prima di esibirsi, senza nascondere un pizzico di amarezza e malinconia -. Sono tornata al mio paese e mi sono tagliata le gambe". E se ha deciso di partecipare al talent show di Rai Uno è perché "The Voice è un'occasione per far sapere che esiste ancora".
Leggi anche –> Amici, LDA confessa il trauma vissuto in famiglia: Gigi D'Alessio sconvolto 
Quindi la Nostra si è cimentata in un'interpretazione dell'immortale brano Il tempo di morire di Lucio Battisti. Peccato che la prova non abbia convinto i giudici Gigi D'Alessio, Clementino, Orietta Berti e Loredana Bertè, che pure le hanno riconosciuto un'ottima tecnica.
"Come mai non vi siete girati?", ha chiesto Antonellina alla giuria. "Non mi ha emozionato particolarmente, anche se è molto brava", ha confessato Orietta Berti. Le ha fatti eco la Bertè: "Battisti è un mostro sacro e va fatto alla perfezione". Gigi D'Alessio ci ha messo il carico da undici: "Ho apprezzato la qualità tecnica, si vede che sei una professionista", ma "ho sentito tanta tecnica e poco cuore". Parole dure da mandar giù per una come lei, ma tant'è.