Passeggiando per i sentieri della tenuta reale di Sandringham, William d'Inghilterra ha registrato storie e aneddoti personali per il podcast Time To Walk With Prince William: eccone un assaggio.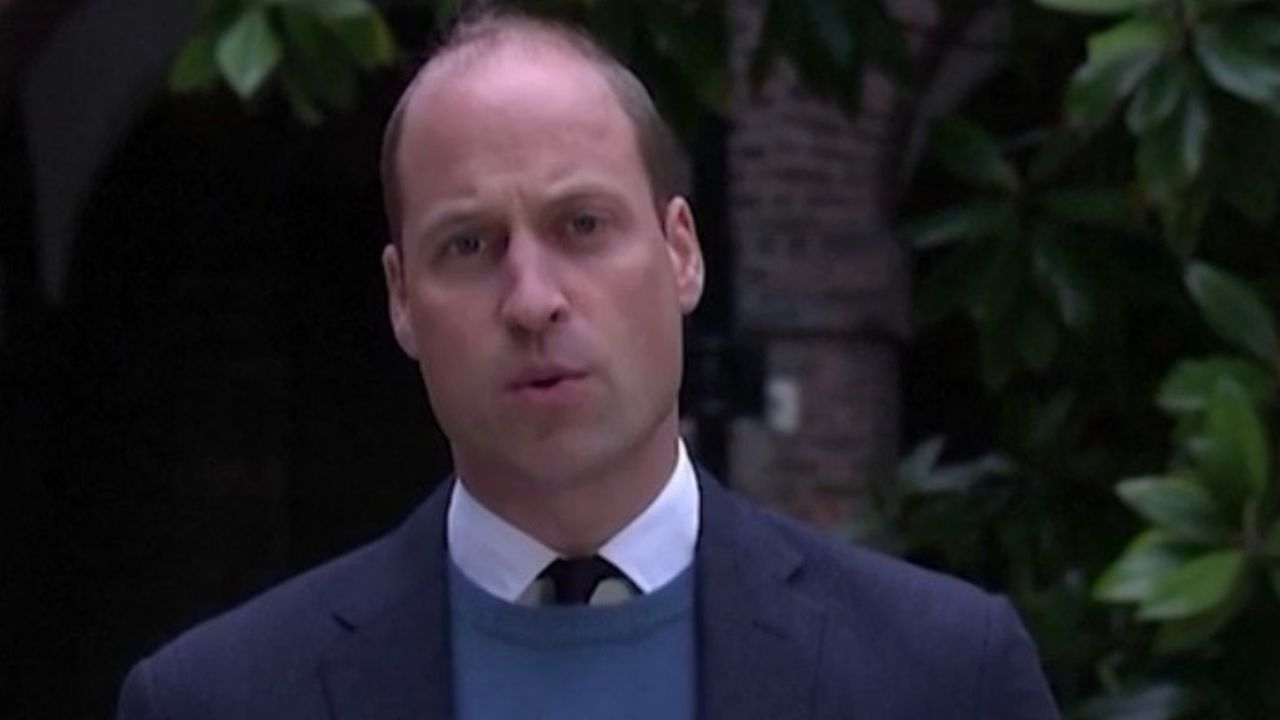 Una volta tanto è William d'Inghilterra, e non suo fratello Harry, a spiazzare tutti. Il primogenito di Carlo Windsor e Diana Spencer, erede diretto al trono, si è lasciato andare a un appassionato racconto di storie e aneddoti personali, con un podcast di 38 straordinari minuti in cui il principe, 39 anni, si concede una lunga passeggiata riflettendo sui momenti cruciali della sua vita.
L'evento che ha toccato il cuore di William D'Inghilterra
William ha registrato il podcast lo scorso febbraio, passeggiando per le stradine e i sentieri della tenuta reale di Sandringham, nel Norfolk, nei pressi della sua casa ad Anmer Hall: è il tragitto che la Royal Family percorre ogni anno la mattina di Natale per recarsi in chiesa. Una passione, quella per le passeggiate solitarie, che il giovane principe rivela di aver ereditato dal padre Carlo, assiduo organizzatore di lunghi trekking dalle sue residenze di campagna.
Leggi anche –> William ed Harry, il principe Carlo rompe il silenzio: "La vera minaccia"
Il principe ha tra l'altro raccontato come la sua passione per la musica sia nata da piccolo con canzoni come Simply The Best di Tina Turner, cantate a squarciagola con la mamma Diana e il fratello Harry. Tuttora si sveglia tutte le mattine ascoltando il metal rock degli AC/DC (non ama alzarsi presto).
Leggi anche –> William e Kate, spunta il segreto della coppia reale: "Lui lo fa tutte le sere"
Il principe William ha poi raccontato come i suoi figli George, 8 anni, e Charlotte, 6, litighino spesso la mattina su chi deve decidere le canzoni da ballare, mentre Louis, 3 anni, cerca di imitare il fratello e la sorella più grandi. "Charlotte indossa un tutù e scarpine da ballo e si dà alla pazza gioia intorno al tavolo in cucina" rivela orgoglioso il papà. La canzone preferita della piccola è Waka Waka di Shakira, l'amica dei Cambridge che fa parte della giuria dei premi Earthshot istituiti proprio dal principe.
Soprattutto, William racconta che a sconvolgergli la vita è stato un tragico incidente automobilistico avvenuto nel 2017, nel periodo in cui prestava servizio come pilota di aeroambulanze per i servizi di soccorso. William si era trovato per la prima volta a cercare di salvare la vita di un bambino della stessa età di George. "È stato come se il mondo stesse morendo" ha detto il principe, descrivendo quel momento come una "nube oscura" che l'ha cambiato per sempre: "Senti il dolore di tutti. E io non mi ero mai sentito così". Uno choc, aggiunge, che "ho superato grazie all'aiuto dei miei colleghi e stando vicino alla famiglia del bambino".