L'attrice americana Shannen Doherty ha raccontato la sua lotta contro un tumore al quarto stadio: il suo discorso fa davvero commuovere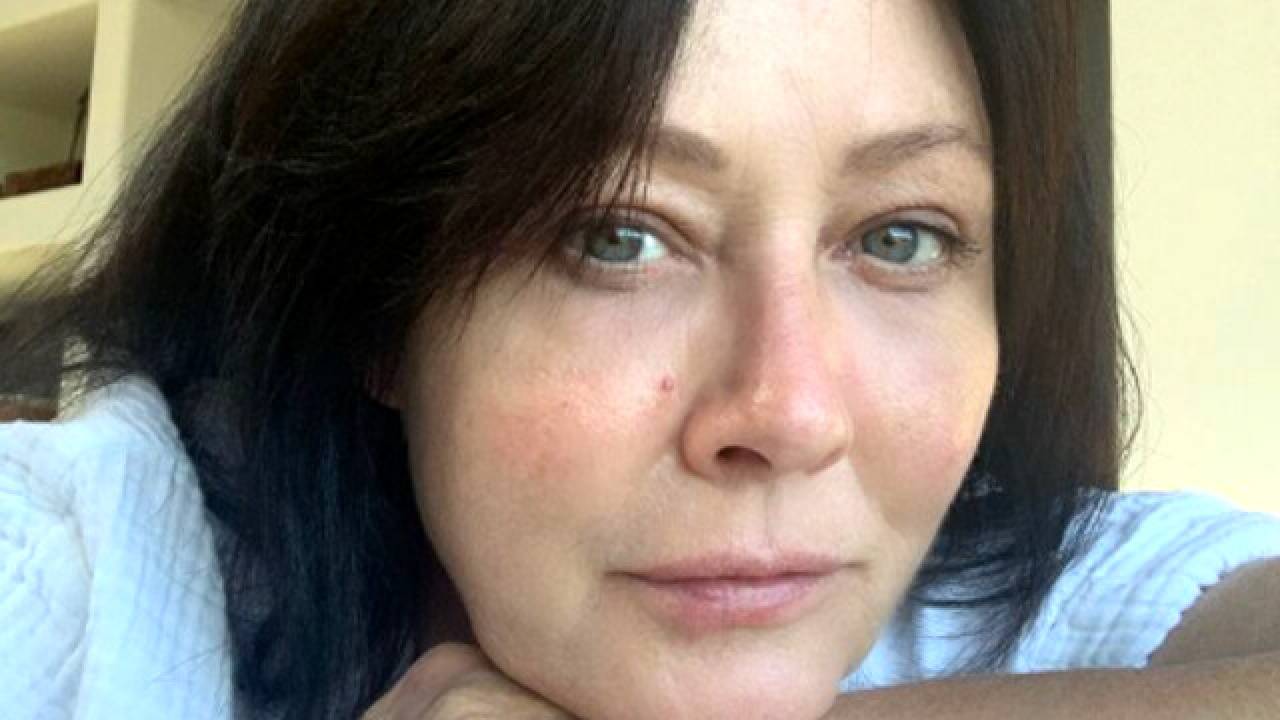 Molti ricorderanno Shannen Doherty per alcuni ruoli indimenticabili all'interno di alcune serie televisive molto in voga tra la fine degli anni Novanta e i primi anni Duemila, come Brenda di Beverly Hills 90210 o Prue di Streghe. Non sono in molti a sapere, invece, che la nota attrice americana da diversi anni lotta contro un tumore al quarto stadio. La diagnosi le era stata fatta nel 2015: Shannen aveva iniziato subito un percorso di cura che aveva portato il cancro a regredire. Nonostante ciò, l'anno scorso la sua malattia è tornata a bussare alla sua porta.
Potrebbe interessarti leggere anche –> Charlene di Monaco, mentre è lontana e malata Alberto appare felice con l'ex amante
Il coraggio e la forza di Shannen Doherty sono di grande ispirazione
L'attrice americana, che ha più volte tenuto aggiornati i suoi fan sul suo stato di salute tramite i social, recentemente è tornata a farsi sentire. Infatti, in occasione della presentazione di List of a Lifetime, un film che racconta di una donna affetta dal cancro, ha nuovamente aperto l'argomento. Shannen Doherty, infatti, con il suo charme e i suoi modi di fare genuini continua a cercare di rendere normale l'idea che le persone hanno di chi è affetto da un tumore al quarto stadio.
Potrebbe interessarti leggere anche –> Amedeo Goria, accusa choc: "Ecco cosa ha fatto a nostra figlia"
L'attrice americana, in un post sul suo profilo Instagram, ha cercato di mandare un messaggio molto bello ma al tempo stesso molto realistico. "Sono grata per ogni singolo giorno. Mi sveglio sentendomi benedetta per il fatto di essere qui. Di resistere. Di essere circondata dalle persone che amo e che continuano ad arricchire la mia vita e sono grata per tutti voi che condividete il vostro amore e le vostre storie con me". Parlando della sua malattia, in occasione della presentazione di List of a Lifetime, Shannen Doherty aveva cercato di far passare un messaggio molto importante. "Sento di avere una responsabilità nella mia vita pubblica, che separo dalla mia vita di attrice, di parlare del cancro e forse di educare le persone, facendo loro sapere che chi ha il cancro al quarto stadio è molto vivo e molto attivo. Mio marito sostiene che non diresti mai che ho il cancro. Non mi lamento mai. In realtà non ne parlo. Fa parte della vita a questo punto".