Aurora Leone, torna a parlare dello spiacevole evento accadutole per la Partita del Cuore e la querela di Gianluca Pecchini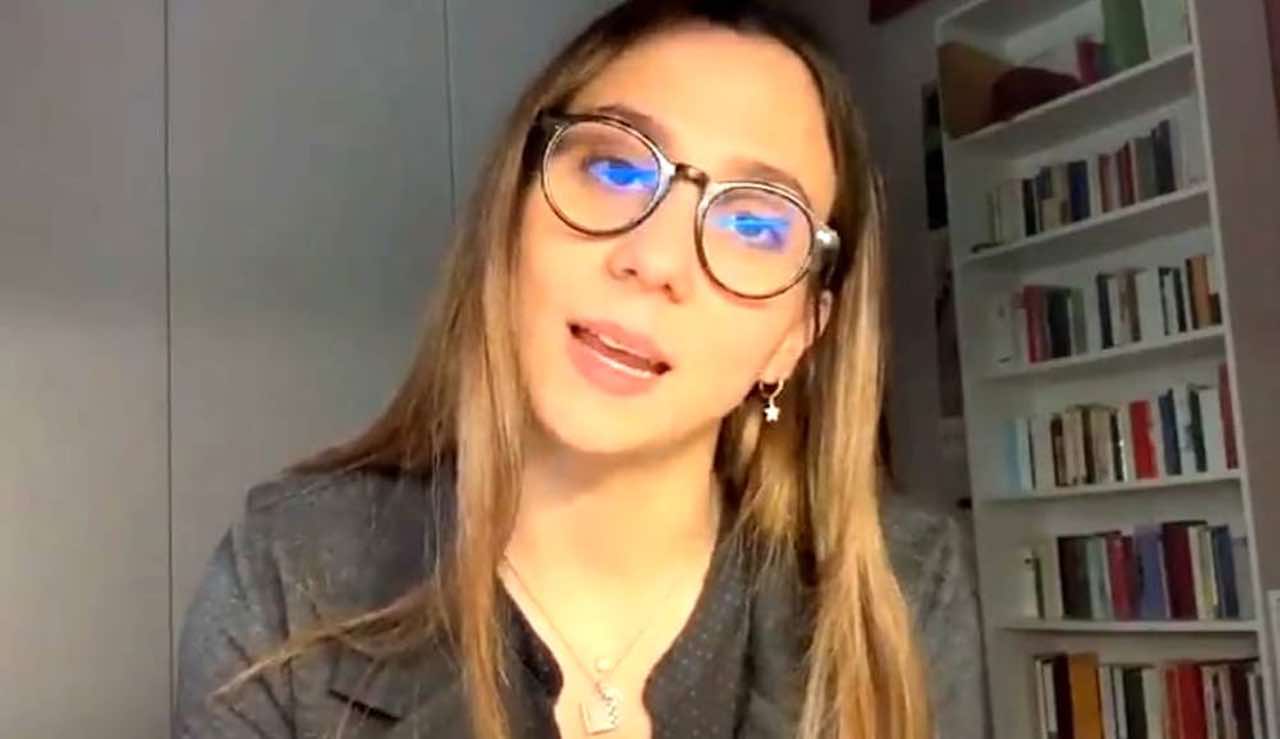 Ci sono nuovi sviluppi riguardanti gli avvenimenti intorno la Partita del Cuore 2021. Aurora Leone, comica appartenente al gruppo The Jackal, aveva denunciato insieme al collega Ciro Priello di essere stata allontanata dal tavolo dove stava cenando in fondo perché donna. Successivamente Gianluca Pecchini, direttore generale della Nazionale Cantanti e principale artefice accusato della comica, prima si era dimesso dall'incarico e poi aveva deciso di querelarla per diffamazione. Da quel momento i The Jackal avevano deciso di evitare di fare commenti sulla questione, anche per evitare le accuse di "ricerca di visibilità" tramite questa storia. Tuttavia quest'oggi Aurora Leone ha deciso di riaffrontare l'argomento durante una rassegna stampa per presentare il progetto legato che li vede protagonisti durante gli Europei di calcio 2021: Europei a casa The Jackal.
Potrebbe interessarti leggere anche –> Serena Autieri, il rimpianto sul compagno: "Se l'avessi incontrato prima…"
Aurora Leone interrompe il suo silenzio sulla questione Nazionale Cantanti
Durante la rassegna stampa di oggi per gli Europei di Calcio, al volto dei The Jackal è stato chiesto di commentare gli ultimi avvicendamenti che la vedono protagonista con la Nazionale Cantanti. Aurora Leone ha finalmente deciso di rispondere: "Tutti noi in questo periodo abbiamo preferito non commentare le recenti dichiarazioni, lo dico sinceramente perché sono stata male come starebbe male qualsiasi ragazza che si trova in una situazione del genere. I ragazzi mi hanno sostenuto tanto in tutto, mi sono trovata in difficoltà e spero non accada mai più. Quello che è successo è grave. Io ho la mia verità e l'ho già raccontata a caldo. Non ci torno. Dopo la querela sarà il tribunale a esprimersi".
Potrebbe interessarti leggere anche –> Michele Merlo: il padre del cantante si scaglia ancora contro i medici
Dopo questo commento Aurora Leone ha voluto riportare l'attenzione sull'argomento principale di quella rassegna stampa: gli Europei di calcio e il loro progetto insieme alla Rai. A tal proposito la comica ha parlato dei valori fondamentali che si possono trovare dietro uno sport come il calcio, quali amicizia, unione e inclusività. Inoltre, il volto dei The Jackal ha anche specificato come questo loro programma sia completamente slegato dalla Partita del Cuore e la direttrice di Rai Play ha affermato come avessero in mente questo progetto da subito dopo Sanremo.