Per la prima volta da quando è giunta notizia della sua nuova liason, Gigi D'Alessio parla della fidanzata Denise Esposito.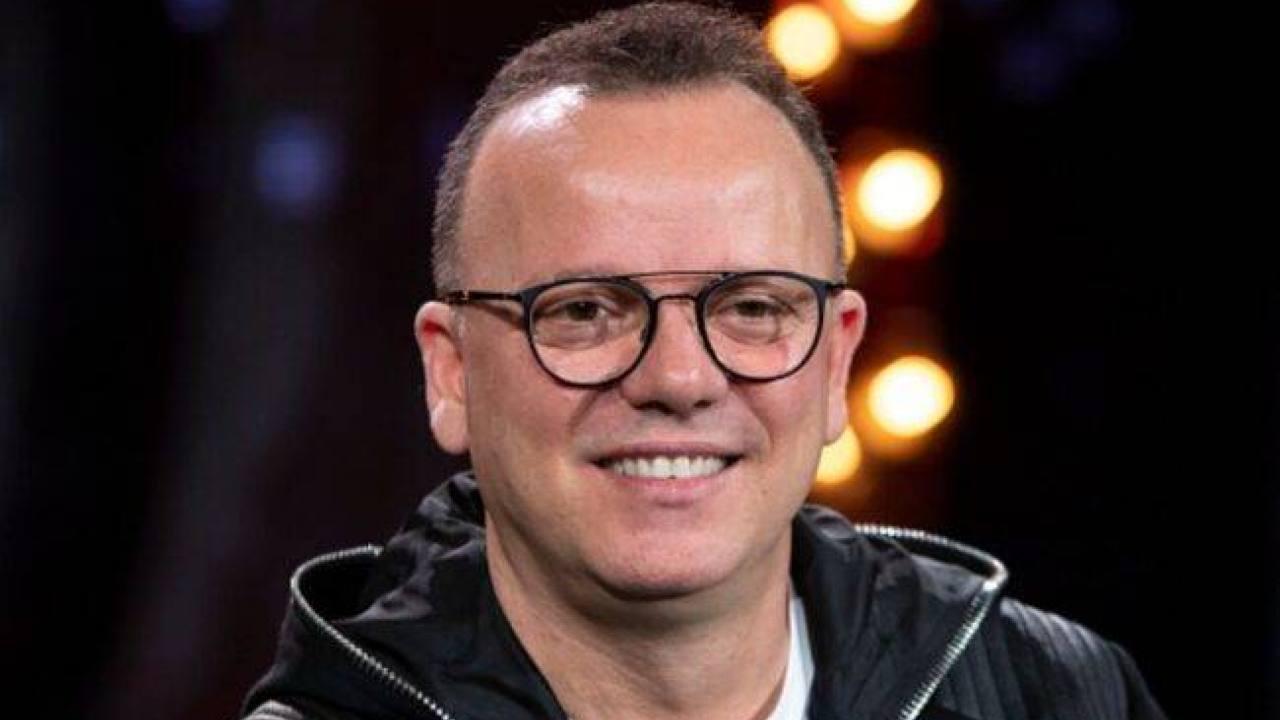 Da sempre molto riservato riguardo la sua vita sentimentale, Gigi D'Alessio anche questa volta ha preferito non spifferare ai quattro venti la sua nuova relazione. A farlo per lui ci hanno pensato i settimanali di gossip, con 'Chi' che ha condiviso lo scoop della gravidanza di Denise Esposito, anticipando il cantante sull'annuncio.
La scoperta della prossima paternità di Gigi ha colpito la sua ex Anna Tatangelo. Non tanto perché l'ex compagno ha trovato di nuovo la felicità, ma perché la notizia della prossima gravidanza l'ha avuta dai giornali. La cantante si è rammaricata del fatto che anche il figlio Andrea abbia saputo dell'arrivo del fratellino solo tramite la stampa e non abbia avuto modo di parlarne con il padre.
Ciò nonostante Anna augura il meglio a Gigi e ne parla molto bene. L'artista non nutre alcun risentimento nei confronti dell'ex, ed anzi si augura che questa nuova paternità non vada in conflitto nel rapporto tra il cantante ed il loro bambino. Gigi non ha parlato di questo pubblicamente e solo qualche ora fa ha parlato per la prima volta della sua nuova fiamma.
Leggi anche ->Ballando con le stelle, come sta Andrea Iannone dopo il malore in diretta: la verità
Gigi D'Alessio: "Denise? E' molto dolce, mi piace la sua riservatezza"
Questo è un periodo molto positivo per Gigi D'Alessio. Non solo si è fidanzato con Denise e presto diventerà papà per la quinta volta, ma di recente ha potuto gioire anche per la conclusione del processo a suo carico. Il cantante è stato ritenuto innocente e l'accusa per evasione fiscale a suo carico è stata finalmente archiviata. Adesso potrà dedicarsi con maggiore serenità alla famiglia e agli impegni lavorativi che nell'immediato vedono la sua partecipazione come coach a The Voice Senior.
Raggiunto da 'Novella 2000' all'aeroporto, Gigi ha parlato della relazione con Denise: "Divento papà del mio quinto figlio a gennaio. Denise è un ragazza dolcissima, viviamo insieme e siamo felici a Roma. Lei mi accompagna anche a Milano, dove sto registrando The Voice Senior".
Leggi anche ->Il Paradiso delle Signore, anticipazioni: la fuga inaspettata sconvolge tutti
Successivamente il cantante spiega perché è molto felice di stare con la 28enne napoletana: "Sono molto felice della mia vita con Denise perché a differenza di molte altre persone non vuole assolutamente apparire. È molto felice della sua vita ed è molto restia a incontrare giornalisti e fotografi. È molto riservata ed essendo io un uomo di spettacolo e un artista, apprezzo molto questa riservatezza e questo non voler apparire là dove magari altri l'hanno voluto".