Una nuova puntata di Love is in the Air è pronta più che mai a tenere tutto il pubblico incollato alla tv. Ecco a voi alcune anticipazioni.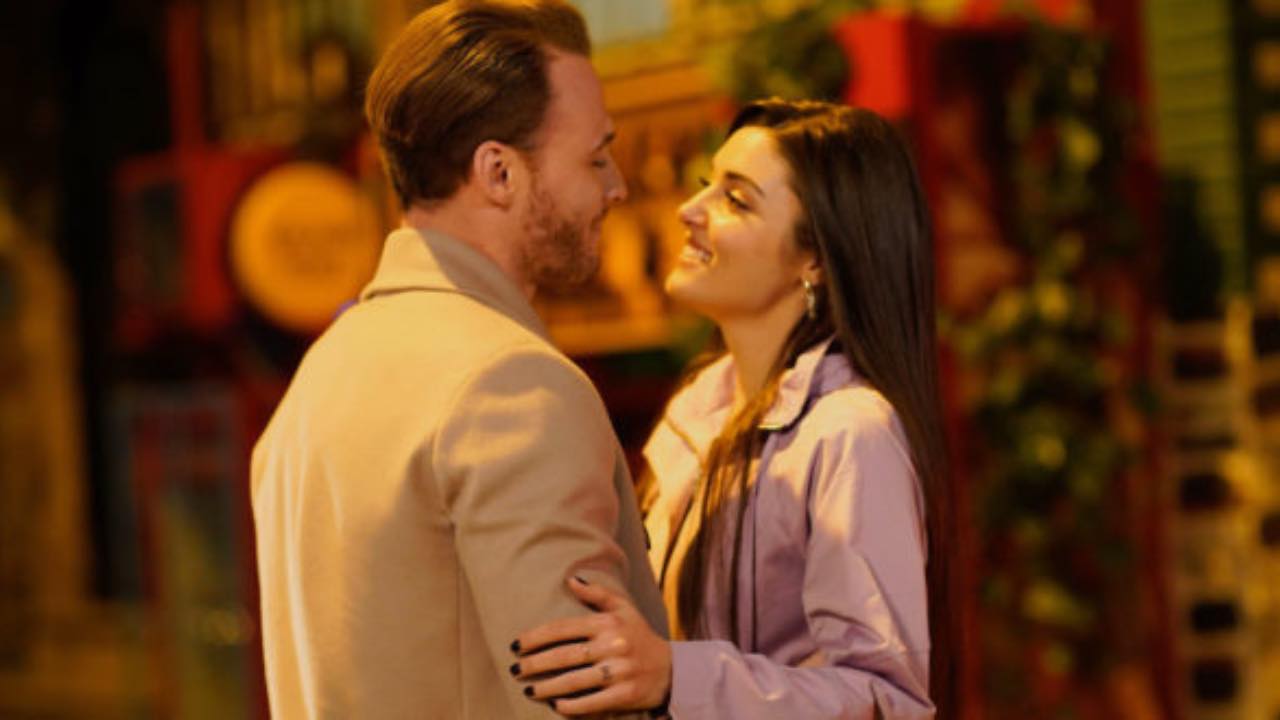 La soap opera turca Love is in the Air sta raccogliendo sempre più consensi all'interno della nostra penisola. La serie tv, ricca di colpi di scena, riesce sempre a sorprendere i telespettatori, un episodio dopo l'altro. Che cosa accadrà dunque?
Leggi anche->Beautiful, tentazione fatale per Finn: le anticipazioni che sconvolgono tutti
Secondo le anticipazioni della prossima puntata, sarà finalmente via libera per Serkan ed Eda. Deniz infatti si deciderà a firmare le carte per l'annullamento del matrimonio, lasciando ai due giovani la possibilità di vivere liberamente la propria storia d'amore e, dopo migliaia di peripezie, convolare a nozze. Il Bolat sceglierà la via del romanticismo, organizzando ad Eda una dolce proposta di matrimonio durante lo svolgimento del party ArtLife.
Leggi anche->Uomini e Donne, lite furibonda in diretta e abbandono del programma
Le sorprese non sono però finite per Serkan. Infatti, poco prima della festa ArtLife, Melo farà una scoperta del tutto scioccante. La donna incrocerà per caso Selin, e origlierà una sua telefonata. Ciò che sentirà cambierà senza ombra di dubbio tutte le carte in tavolo, ad un passo dalla proposta di matrimonio del Bolat. Che cosa succederà?
Leggi anche->Amici, amore impossibile tra Carola e Luigi: interviene Maria De Filippi
Love is in the Air, la scoperta scioccante di Melo: spoiler 12 Novembre 2021
La serie tv turca Love is in the Air andrà in onda oggi, venerdì 12 Novembre 2021, su Canale 5, alle ore 16:55. La puntata ha in serbo per noi numerosi colpi di scena, e la protagonista assoluta sarà senza ombra di dubbio Selin. Melo infatti scoprirà che la donna aspetta un bambino. La giovane comincerà dunque a temere per il peggio, sospettando che il padre sia proprio il Bolat. Melek non perderà però tempo, e correrà a riferire quanto origliato ad Eda. Quest'ultima sceglierà la via del confronto, e Selin stessa confermerà i suoi peggiori timori: è Serkan il padre del bambino.